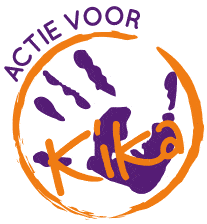 Allemaal op de fiets voor Kika
Op zondag 16 juni is er weer een fietstocht vanuit het Multi Functionele Centrum (MFC) in Willemsoord! Ze gaan door de Weerribben, Wieden en de Eese en zijn 30 – 40 – 60 km. Start is tussen 12.30 en 14.00 uur.
Kosten zijn € 5,- p.p.Kinderen t/m 15 jaar gratis En de hele opbrengst is voor Kika!!!
Bij terugkomst 1 kopje koffie/thee gratis!
Startadres: MFC Paasloregel 3b, 8338 ST Willemsoord.
Info via facebook: sjoeke's winkeltje voor kika!
Adres: Koningin Wilhelminalaan 30b, 8338 KD Willemsoord of
email: sjoekehempenius@gmail.com of Tel: 0521 588190
Dus komt allen!!!